Events and Promotions
There are no sports promotions at this time.  Please check back.
It's no "cowincidence", the 2nd Annual SECC Cow Milking contest was a huge success! Not only did it draw a record crowd, but thanks to the generosity of State employees, a whopping $1,710 was raised for SECC charities. Now that's a win!
Speaking of winning, here are the results you've all been waiting for... the contest and raffle winners!
Cow Milking Contest
Blue Ribbon Winner: Senator Sine Kerr - 24 oz of milk
2nd Place Winner: Clark Partridge - 16 oz of milk
Raffle Prize Winners:
Norm Moore
Jeff Winkler
Senator Tony Navarrette
Jeremy Gerlach
Senator Rick Gray
Thank you to all who came out to participate and a big CONGRATS to all of the winners!
Cow Milking Flyer 201Cow Milking Flyer 2019
2018 Cow Milking Contest
Congratulations TEAM ADOA!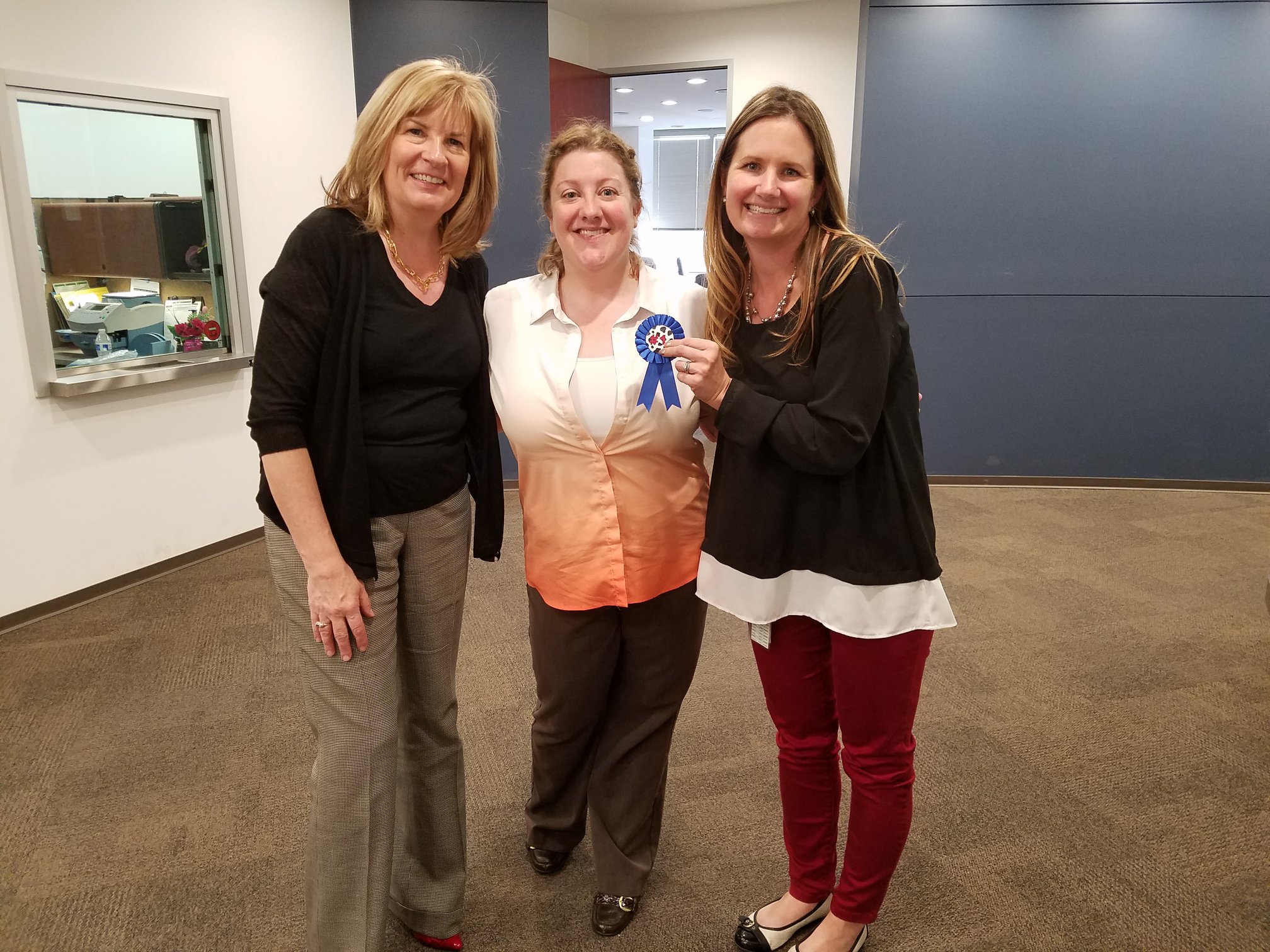 Arizona Department of Agriculture (AZDA) Director Mark Killian challenged Arizona agency directors and other state officials to showcase their cow milking prowess at a fun-filled event to support and raise funds for the State Employee Charitable Campaign (SECC). The United Dairymen of Arizona provided the cows for the event, while the Arizona Farm Bureau provided information to the public about dairies.
Participating directors included Mark Killian, Dept. of Agriculture; Charles Ryan, Corrections; Gregg Edgar, Lottery; Alberto Gutier, Governor's Office of Highway Safety; Wanell Costello, Exposition and State Fair; and Marie Isaacson, Megan Rose and Jessica Shuster, TEAM ADOA.  TEAM ADOA won the competition with an average of 17 ounces, just eeking out Director Wanell Costello's 16 ounces.  
The event raised $820 for Arizona's charities.  Thanks to all who participated!
Congratulations to the Prize Winners from the VSUW Drawing:  Gergana Kovatcheva, DOC;  Megan Rose, ADOA; Jamie Lyons, Game and Fish; Don Isaacson; Ray Diciccio, ADOA
SECC Night at the Suns was a fantastic success!  State employees got upclose to the players during the pre-game warm up and 40 employees were chosen to high five the Suns and the Knicks at the Fan Tunnel Experience.  Check out these pics!