Events and Promotions
Get discounted Arizona Dbacks tickets and a donation is made to SECC! Click Sports Promos below.
SECC Calendar of Events
Wednesday, October 23, 2019

Saturday, November 16, 2019
Baseball Lovers!
SECC is "teaming" up with the Arizona Diamondbacks to offer great discounts on tickets with a portion of each ticket sold going directly to SECC to support Arizona charities.  Exclusive discounted tickets are available for state employees, their friends and family for ALL games in specified sections.  
To purchase your tickets online, visit: DBACKS.COM/SECCTIX or click on the link below and enter the password secctix. Or you can contact the SECC D-Backs Representative, Page Barnett at [email protected] or 602-462-4235.
SPECIAL PROMO on September 28th- Be part of the D-backs Down Syndrome Awareness as the D-backs take on division rival Padres.  There will be pre-game recognition to all families and friends that participate through this special offer.  Also, $5 from each ticket sold through the site below will be donated to SECC through the DES Division of Developmental Disabilities.
To order tickets for this game, go to GROUPMATICS.EVENTS/DIVISIONOFDEVELOPMENTALDISABILITIES
It's no "cowincidence", the 2nd Annual SECC Cow Milking contest was a huge success! Not only did it draw a record crowd, but thanks to the generosity of State employees, a whopping $1,710 was raised for SECC charities. Now that's a win!
Speaking of winning, here are the results you've all been waiting for... the contest and raffle winners!
Cow Milking Contest
Blue Ribbon Winner: Senator Sine Kerr - 24 oz of milk
2nd Place Winner: Clark Partridge - 16 oz of milk
Raffle Prize Winners:
Norm Moore
Jeff Winkler
Senator Tony Navarrette
Jeremy Gerlach
Senator Rick Gray
Thank you to all who came out to participate and a big CONGRATS to all of the winners!
Cow Milking Flyer 201Cow Milking Flyer 2019
2018 Cow Milking Contest
Congratulations TEAM ADOA!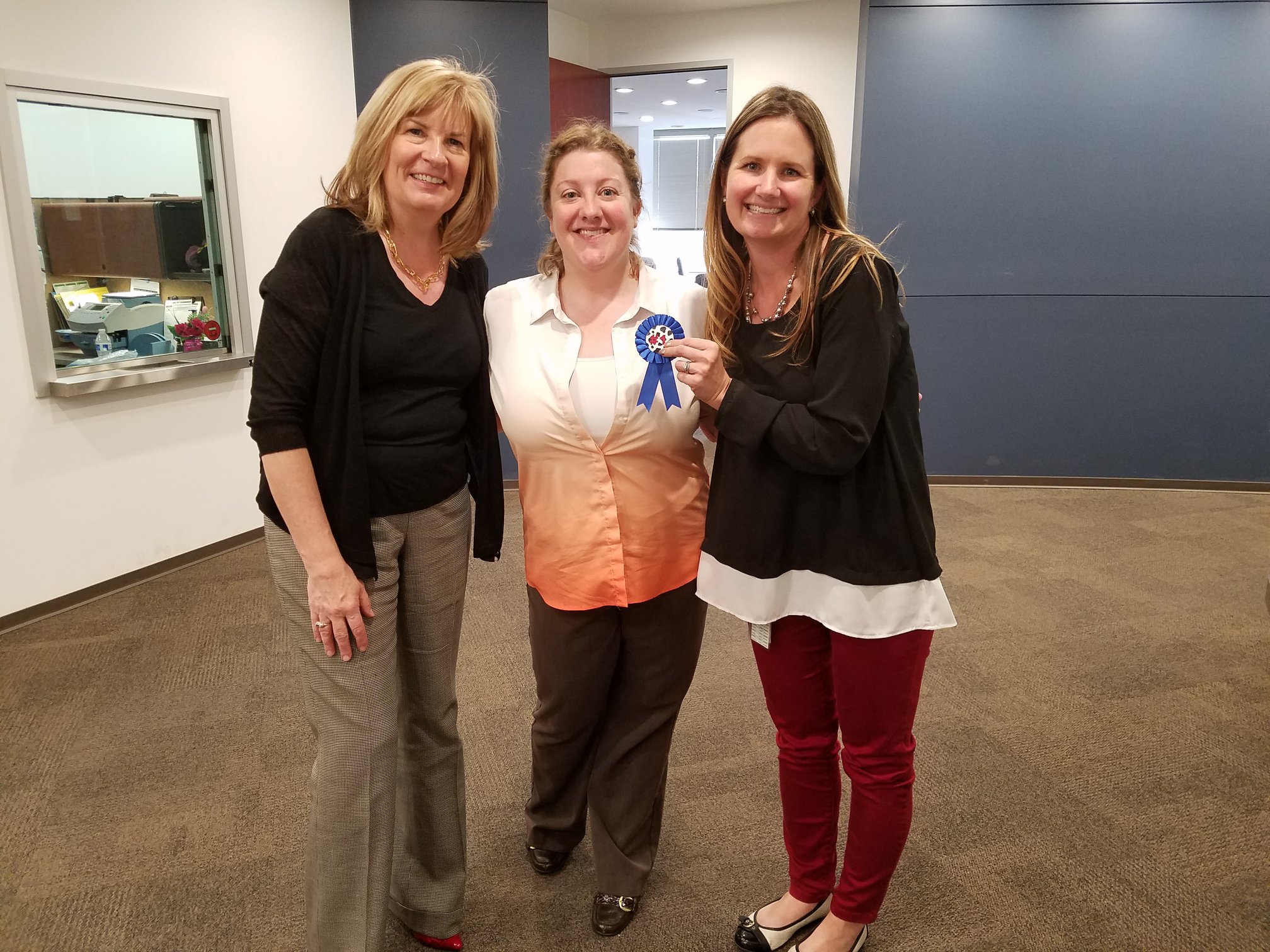 Arizona Department of Agriculture (AZDA) Director Mark Killian challenged Arizona agency directors and other state officials to showcase their cow milking prowess at a fun-filled event to support and raise funds for the State Employee Charitable Campaign (SECC). The United Dairymen of Arizona provided the cows for the event, while the Arizona Farm Bureau provided information to the public about dairies.
Participating directors included Mark Killian, Dept. of Agriculture; Charles Ryan, Corrections; Gregg Edgar, Lottery; Alberto Gutier, Governor's Office of Highway Safety; Wanell Costello, Exposition and State Fair; and Marie Isaacson, Megan Rose and Jessica Shuster, TEAM ADOA.  TEAM ADOA won the competition with an average of 17 ounces, just eeking out Director Wanell Costello's 16 ounces.  
The event raised $820 for Arizona's charities.  Thanks to all who participated!
Congratulations to the Prize Winners from the VSUW Drawing:  Gergana Kovatcheva, DOC;  Megan Rose, ADOA; Jamie Lyons, Game and Fish; Don Isaacson; Ray Diciccio, ADOA
Thanks to everyone who participated in the SECC Night at the D-Backs as they took on the Washington Nationals!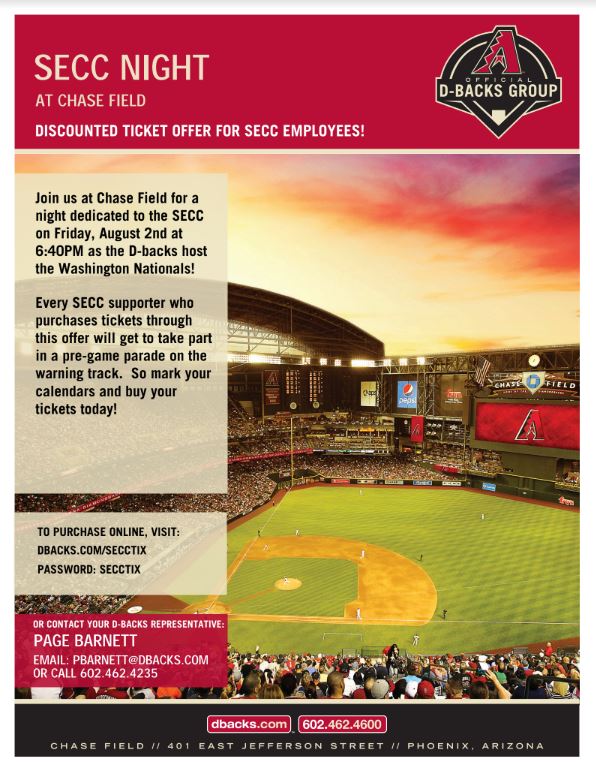 Create a 2-3 minute video about the State Employees Charitable Campaign.  The competition is open to all Arizona state agencies, board and commissions.
Videos will be judged on creativity, content and overall message.
PRIZES:
The winning state agency will receive:  $500 to donate to the charity of their choice, a trophy and bragging rights!
Entry Deadline Extended:  September 15, 2019  
Provide a video on a USB drive or send your YouTube link to [email protected]
Contact SECC for more information at [email protected]