SECC Day at the State Fair
Date:
Wednesday, October 23, 2019
SECC Day at the Arizona State Fair
Wednesday, October 23rd
11am to 1pm
State employees get:
FREE *Admission to the Fair
FREE *Parking
$1 Souvenir Drink Cups
SECC games start at 11am; food vendors and rides open at noon.
Help raise funds for SECC by signing up for:
SECC Basketball Shoot Out (limited to first 20 entrants)
Donation: $20
Come join the action!
Every entrant gets two state fair admission tickets (worth $20)
Grand Prize- Four tickets to the Phoenix Suns
Water Gun Balloon Race (limited number of entrants)
Donation: Just $5
Challenge fellow agencies or divisions within your own agency for a fun race.
Frozen T-Shirt Contest
Donation: $5
Thaw a frozen t-shirt and successfully fit your head and arms into the t-shirt as for normal wear. The first person to do so is declared the winner!
Some cool raffle items
Tickets are just $1 each or 6 for $5.
Register
Click here to register for one of the competitions above or just come and root on your fellow state employees!
*Show your badge for free admission. Carpool as a group, show your badge and get 2 hours free parking.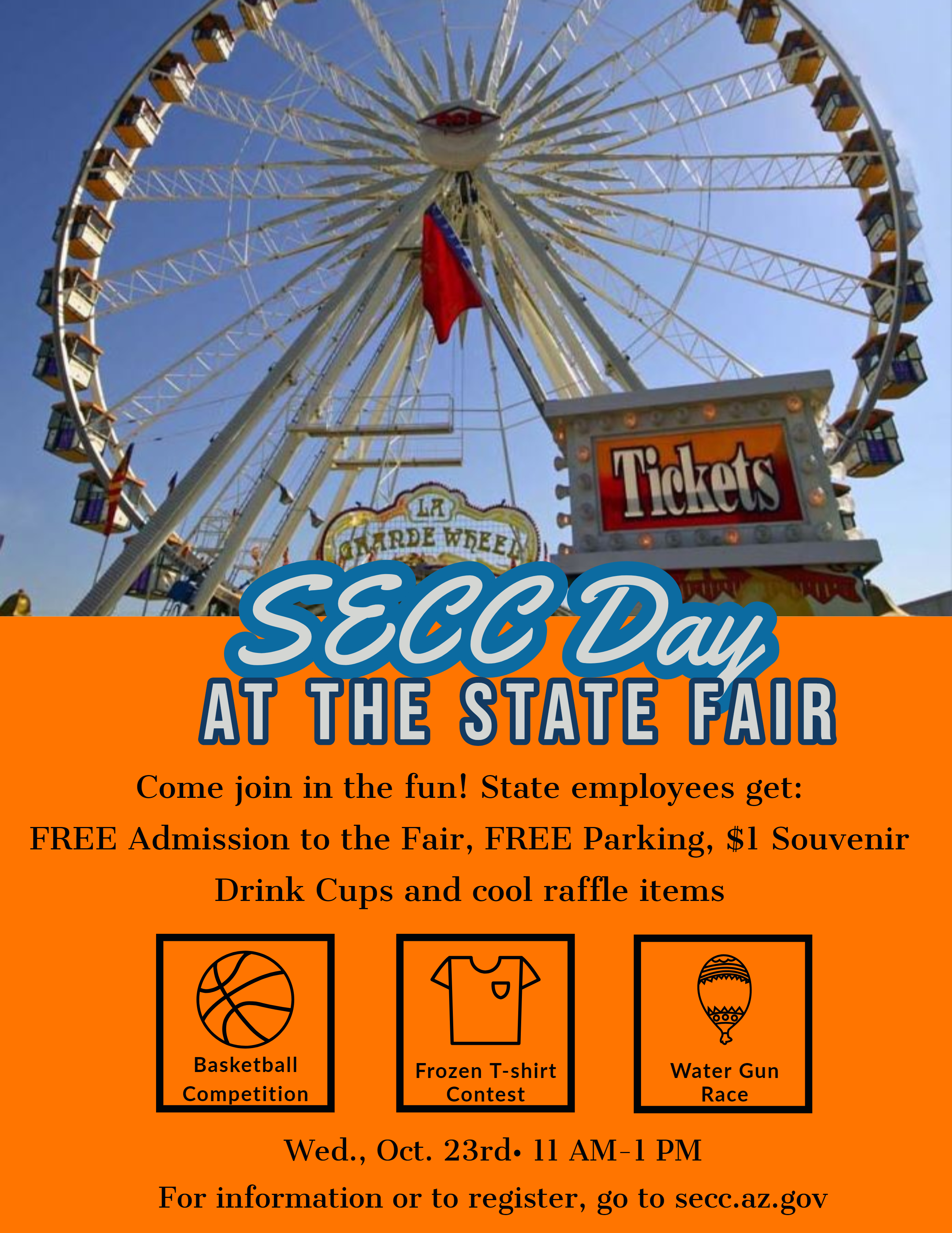 Click SECC State Fair Flyerhere to print flyer.